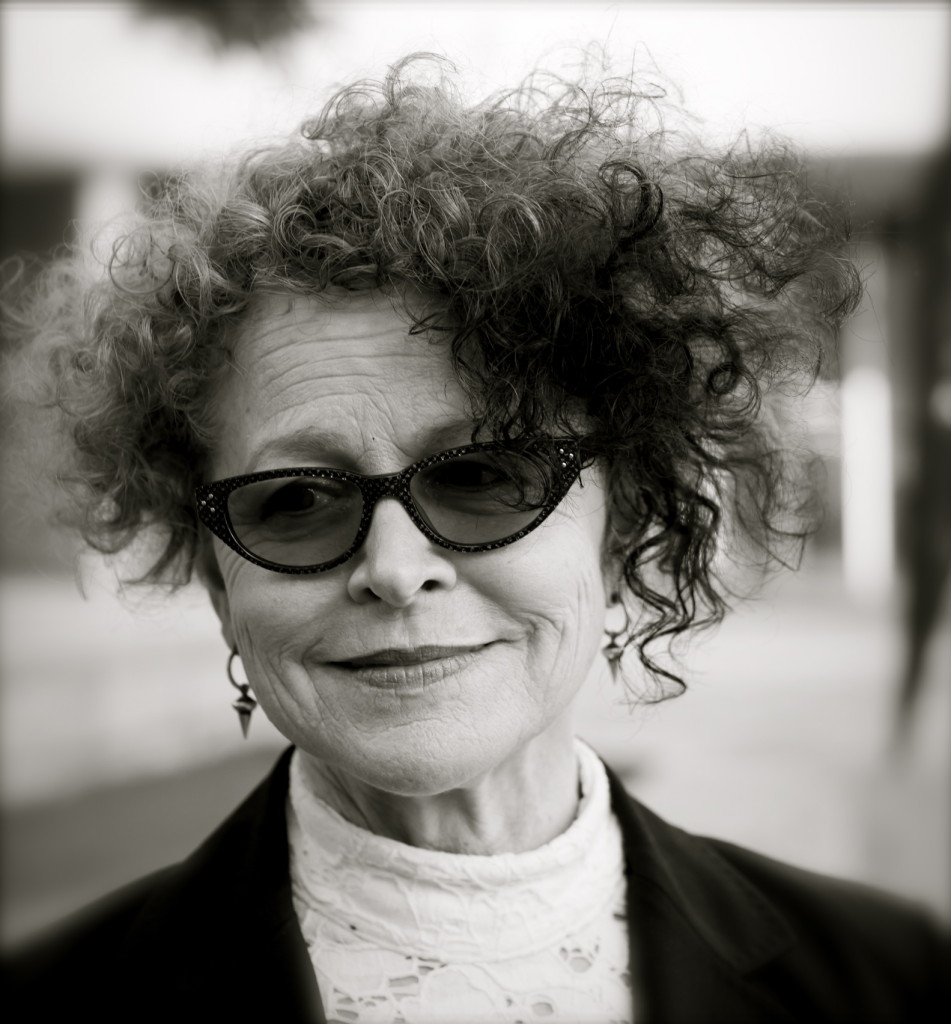 Inez Baranay was born in Italy to a Hungarian family, and grew up in Sidney, Australia. She has written eleven books, which met with high critical acclaim.
In 2012 the publishing house Transit Lounge published a new, expanded edition of the novel The Edge of Bali, originally published in 1992; while in 2011 shepublished a novel about vampires titled Always Hungryand the novella Surrealistic Pillow,which speaks of the1960s.
The novel With The Tiger is a modern remake of Somerset Maugham's classic Razor Edge which was first published in 2008 in India, where the authoress has often stayed in the past thirty years, including the time spent as a resident writer at the University of Madras, on a fellowship of the Asialink programme, as a presenter at numerous conferences and attending courses in iyengar yoga. Her previous novel, Neem Dreams, set in southern India, was also first published in this country, as well as a collection of non-literary texts Sun square moon: writings on yoga and writing. Her non-literary texts include Rascal Rain: A Year in Papua New Guinea, as well as the book in preparation Local Time: A memoir of cities, friendships and the writing life.
Inez Baranay has recently launched the Local Time Publishing project aimed at re- publication of old books as well as new titles in well-designed quality edition to be printed at request and on demand. Her essays, stories, reviews and travel articles have also been released in a variety of publications, some of which are available in electronic form. She has earned her PhD in Creative Writing in 2003. She has given lectures in Writing and taught Creative Writing at universities and schools, read her works and spoken at public meetings, been a guest at conferences, seminars and festivals, as well as a resident in various literary centres across Australia, India and Europe. In 2007 she took part in Binger Film Lab and wrote the screenplay for a film adaptation of the novel Neem Dreams, and since then she has written several other screenplays. After spending six months in Rome, she went on to move between Europe-USA-India and then settled in Melbourne for a year. In November 2011, she was invited as a guest to the Istanbul Book Fair because of the publication of With the Tiger inTurkish. After the initial ten-month visit, she returned to Turkey in the early 2013 and has lived in Istanbul ever since.
Read more about her and her books on the website:www.inezbaranay.com
About the novel Between Careers
Stylishly provocative and wonderfully different.
Melbourne Herald
Set in Sydney in the late seventies, Inez Baranay's witty, satirical first novel takes us into the life of a classy call girl… Wittily, humorously, Between Careers takes a close look at the moral values of both the ancient profession and of more conventional ways of living… The prose is spare and sparkling…
The Canberra Times
Wit, style, pain, cruelty – Australia's Jean Rhys.
Frank Moorhouse
Like good sex Between Careers gets better and better…
The Sydney Morning Herald
About the novel The Saddest Pleasure
[It] is like a tub of Neapolitan ice cream, three flavours and … [each] reader will find their favourite flavour. The first part is travel writing, the "saddest pleasure" of the title, and Baranay writes about it with intelligence, wit and an eye for rich detail. This style is impressionistic, snapshot, almost pushing into stream of consciousness at times, with intermingled memories, observations and some sharp social satire…. The second part of the book is "stories" … Baranay writes with intelligent insight about interaction, about self and sex … The Third part is 'A Novella in Three Parts'. …
The Saddest Pleasure [is] an alluring read, fragrant with Eastern experience, bitter edged with a relentless contemplatedlife.
Australian Bookseller And Publisher
About the novel Pagan
A narrative tour de force.
EditionsReview
Pagan is brilliantly written.
The Advertiser
Pagan works on several levels simultaneously. It chronicles a society in transition, contains a moving evocation of young love, and tries to unravel the circumstances of the Goossens scandal of reputed orgies and pornographic photographs.
The novel also deals with the feminist tradition of Wicca – witchcraft – and the highs and lows that individual lives can encompass.
The Sunday Herald
About the novel The Edge of Bali
Inez Baranay's The Edge of Bali is made up of three related short stories about three unrelated tourists – Nelson, Marla and Tyler… All three are searching, all unsure of whether they should really be in Bali or where they'll go next: three examples of the mass of lemming-like lost souls who flock to the third world to look for meaning, religion, spirit, beauty – all the things that amid our wealth and technology of the modern world, we have lost. …This is a book of full of contemporary dilemmas, clearly and keenly expressed by Baranay's' characters. … The book is really about the phenomenon of tourism. … The questions raised by the book are fascinating and oftenunanswerable.
Australian Book Review
About the novel Sheila Power
A rattling good read that defies pigeon holing into any one genre …Sheila Power is a block-buster of a novel, a satirical thriller filled with lashings of racy sex between moments of transcendental spirituality and shopping.
Sydney Star Observer
[A] mix of poignant comedy and eccentric social commentary… Inez Baranay's cult novel Sheila Power.
The Age
Sheila Power…is both a continuation of and a break with Baranay's writings. … She's always been difficult to categorise. When she is defined, it's with labels that can work both for and against her … Sheila is a character we'd all like to be in our dreams. Ruthless and unstoppable, a kind of fantasywoman.
Courier-Mail
About the novel Neem Dreams
Despite the neo-hippy vibe of its title Neem Dreams is not your average culture cuisine, the how I got the shits in Shilpi kind of novel about white people who find themselves leper-hugging in India before they return to their monotonous life-sentences in Manchester or Melbourne, immersed in mortgage and middle-managerhood. Woven around four characters and a neem tree, this is a novel about globalisation, corporate rapacity, environmental annihilation and political villainy.
Tara Sahgal, India Today
About the novel With The Tiger
With The Tiger goes some way in destroying the notion that classics are best left untouched. There is no questioning her ability as a writer of prose and a storyteller. …[A]s Elliott would have put it: "My dear, I wouldn't miss it for all the jade in China."
DNA(Mumbai)
This interesting, satisfying and revealing work of fiction is as much about the process of writing as the product of writing, or the story itself …
Irina Dunn,Quadrant(Australia)
About the novel Always Hungry
In a reading culture where vampire stories have been commodified for an indiscriminate but devouring audience of teens, here finally is a remodeling of the genre for mature intelligent readers who prefer their vamps similarly mature, intelligent and endowed with the finer luxuries of life.
Alison Bartlett